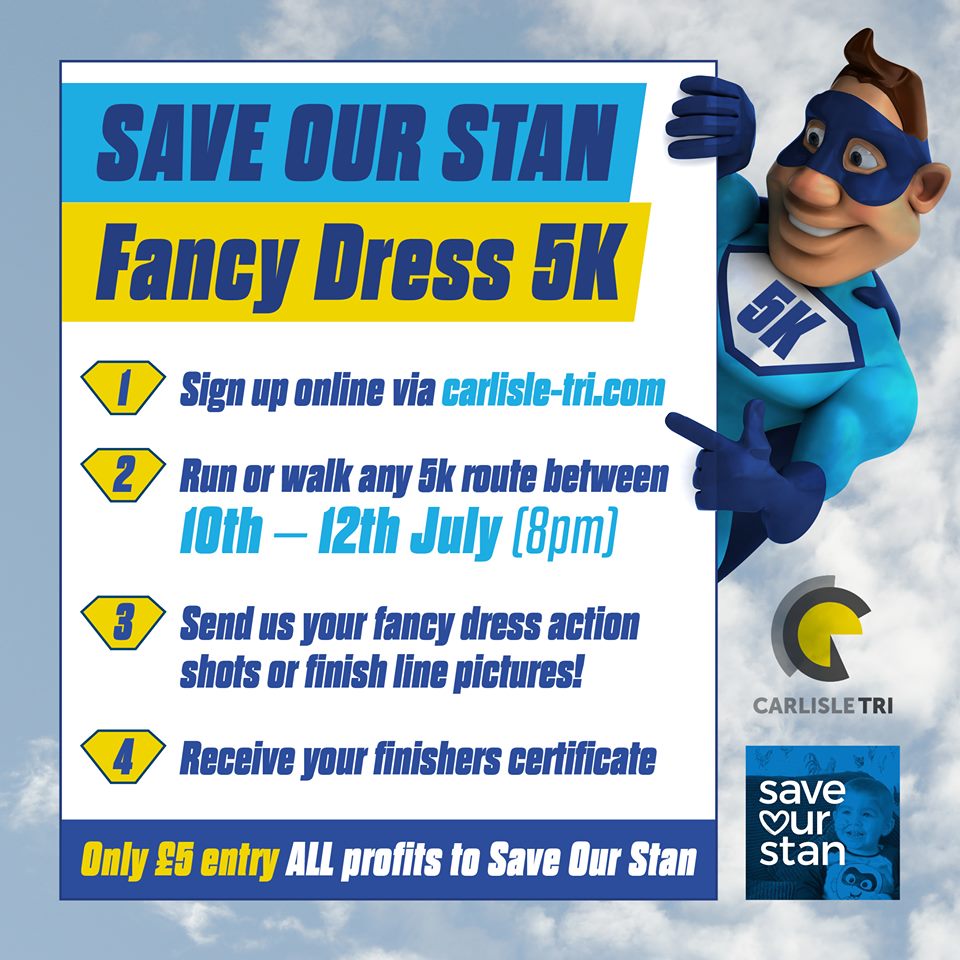 Save our Stan – Fancy Dress 5k
We're sure that most of you are aware of the campaign to 'Save our Stan'.
After we'd read the heart breaking story of this little boy's fight against leukaemia the committee felt that we couldn't sit back and do nothing so we're delighted to be launching our Fancy Dress 5k Fun Run!
This is a virtual (socially distanced) event that is open to everyone. The hope is to fill the streets with people running (or walking) in fancy dress over the weekend of 10th – 12th July and make people smile while raising funds for the life-saving treatment that Stan so urgently needs! It's just £5 to take part, you will have a finisher's certificate emailed to you and there will be spot prizes for the best fancy dress!
All profits raised will be going to the Save our Stan campaign.
You can read more of his story here: https://www.justgiving.com/crowdfunding/saveourstan1
You can sign up to take part here: https://entry.eventsupnorth.co.uk/races/6fg6c
If you don't want to run in fancy dress that's fine too, the main aim is to raise as much as we can to help Stan. Happy running everyone!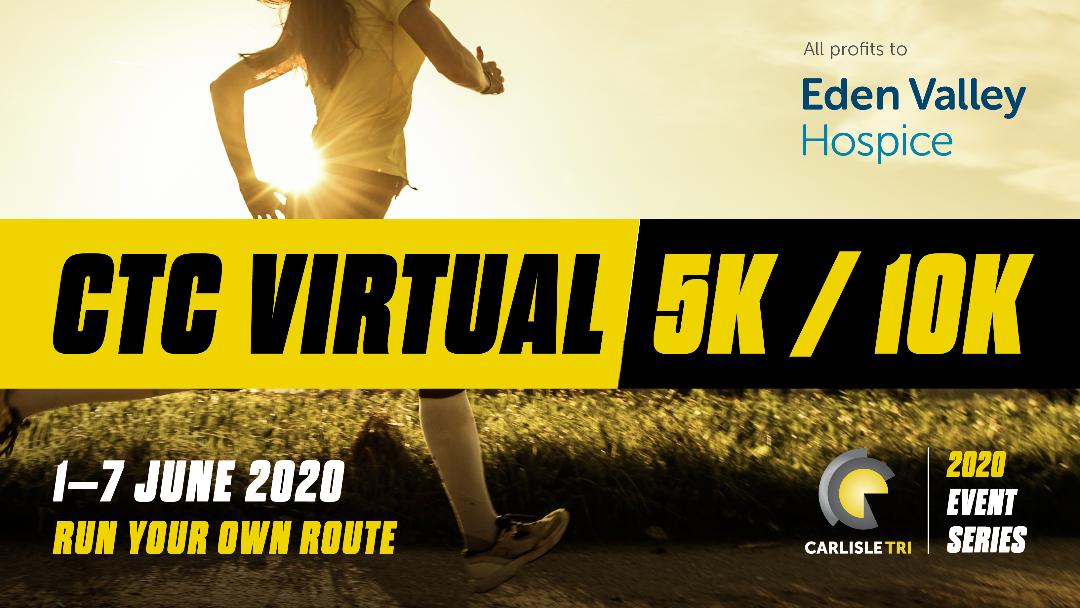 CTC Virtual 5K/10K
We may not be able to hold our usual events this year but are very excited to bring you our first ever virtual run! 
We will be donating any profits from this event to Eden Valley Hospice, so not only do you get to run, but you get to help support a great local charity too! For just £5 you can choose to run either 5k or 10k and must complete your run at any time between 1st June and 8pm on 7th June 2020. Your run can take place in any safe, socially distant location of your choice!
Once you have completed your run you need to send your result to info@timingupnorthltd.co.uk 
The results will be verified and we aim to put a leader board on the club facebook page each day. It must be a continuous run! No stopping for a breather and pausing your garmin (we will be checking)! Each competitor will receive a certificate which will be emailed to them and a lucky dip medal (subject to availability).
You can enter here: https://entry.eventsupnorth.co.uk/races/ye8sh
Happy running everyone!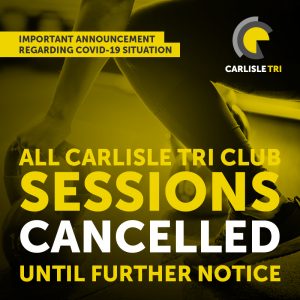 SUSPENSION OF ALL CLUB TRAINING SESSIONS UNTIL FURTHER NOTICE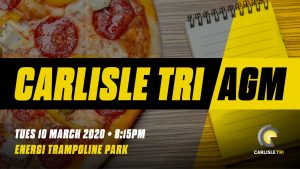 Carlisle Tri AGM.
The Club's AGM will take place on Tuesday 10th March at 8.15pm, at Energi Trampoline Park, Willowholme.
Pizza and soft drinks will be provided (so if you go to the Track Session before hand, you'll be fed and watered afterwards!) and you will have an opportunity to hear from the Chair and other Committee members about what plans there are for the following year and to make your own proposals and suggestions for how we can all take the Club forward.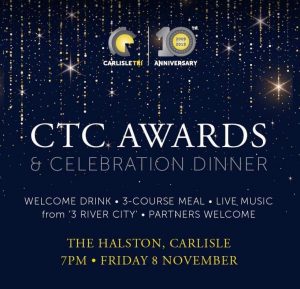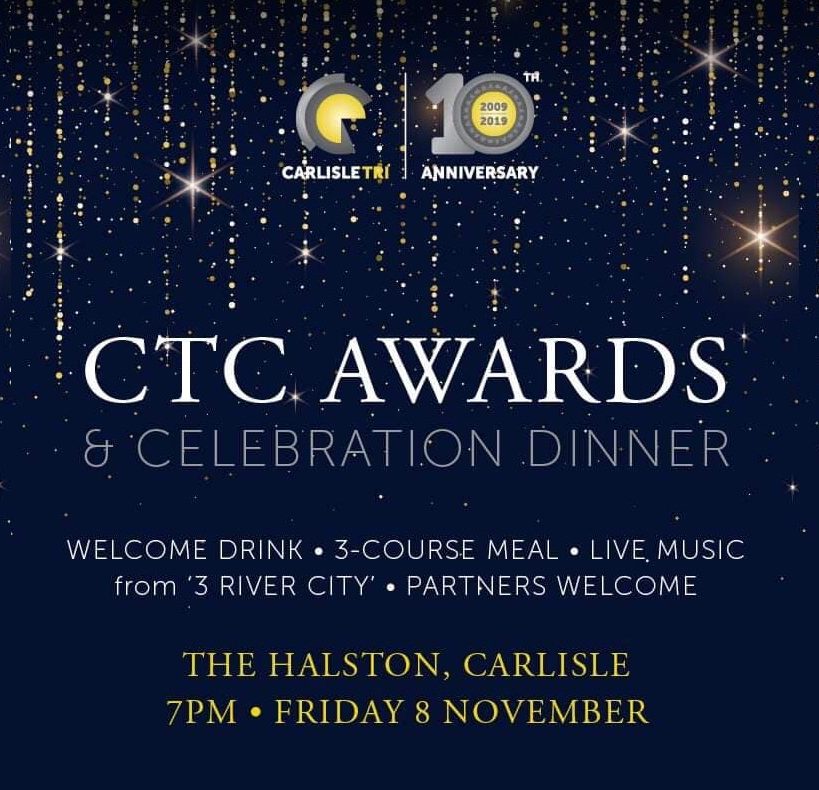 CTC Awards Evening!
This year's glittering 10th Anniversary Award's Ceremony and Celebration Dinner will take place at the Halston in Carlisle.
Members can look forward to a welcome drink on arrival, a three course meal and live entertainment from amazing local band 3 River City!
Once again the club are subsidising the cost of the night for Tri Club members to just £25 for members and £35.00 for non members (discount applied at checkout).
Partners are welcome. Dress code will be smart.
We look forward to celebrating the first ten years of the Tri Club with as many of you as possible!