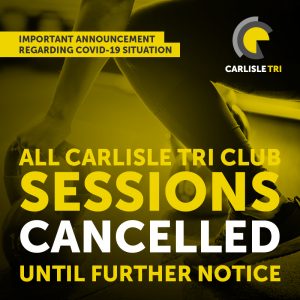 SUSPENSION OF ALL CLUB TRAINING SESSIONS UNTIL MAY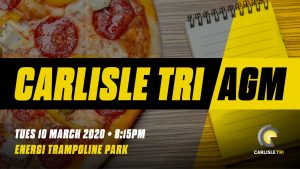 Carlisle Tri AGM.
The Club's AGM will take place on Tuesday 10th March at 8.15pm, at Energi Trampoline Park, Willowholme.
Pizza and soft drinks will be provided (so if you go to the Track Session before hand, you'll be fed and watered afterwards!) and you will have an opportunity to hear from the Chair and other Committee members about what plans there are for the following year and to make your own proposals and suggestions for how we can all take the Club forward.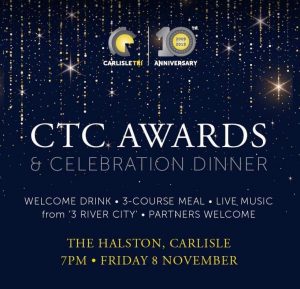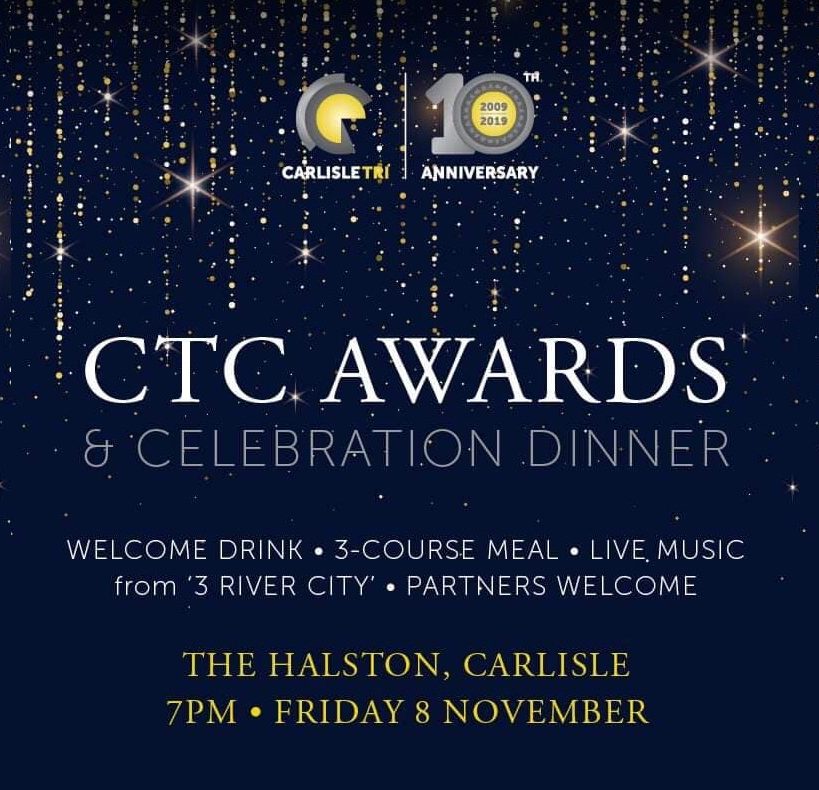 CTC Awards Evening!
This year's glittering 10th Anniversary Award's Ceremony and Celebration Dinner will take place at the Halston in Carlisle.
Members can look forward to a welcome drink on arrival, a three course meal and live entertainment from amazing local band 3 River City!
Once again the club are subsidising the cost of the night for Tri Club members to just £25 for members and £35.00 for non members (discount applied at checkout).
Partners are welcome. Dress code will be smart.
We look forward to celebrating the first ten years of the Tri Club with as many of you as possible!