Weekly Training Sessions ARE BACK!
Our training sessions are back on, and we have a great new way to manage your sessions! The committee have been working hard behind the scenes to make booking sessions as simple as possible. So we've now got the perfect app for this. From now on, we will be using Coacha to communicate to members, book sessions, etc. Sign up to Coacha here and download the app for your mobile device by clicking the links below.
Please note that all training session will be bookable via Coacha and you will be unable to attend a session if you have not pre-booked. You will also pay for your swim sessions through the app so Monday night swims will now be cashless.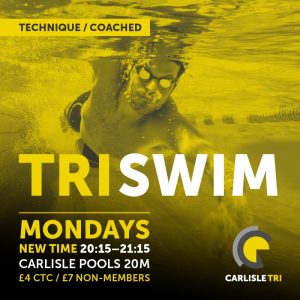 Monday Tri Swim
Technique/Coached
20:15 – 21:15
Carlisle Pools 20m
£5
CTC MEMBERS ONLY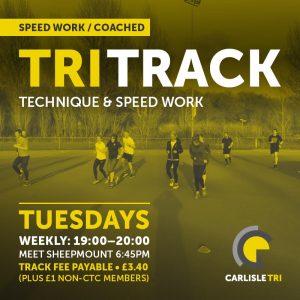 Tuesday Tri Track
Speed Work/Coached
19:00 – 20:00
Meet Sheepmount 18:45
Track Fee £3.45
CTC MEMBERS ONLY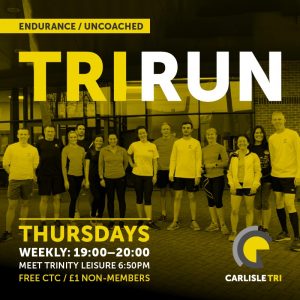 Thursday Tri Run
Endurance/Uncoached
19:00 – 20:00
Meet Trinity Leisure 18:50
Free
CTC MEMBERS ONLY